Dedicated Utah DUI & Criminal Defense Attorney
Steve Anderson is a Utah criminal defense attorney who received his BA in Criminal Justice from Weber State University in 1996 and his JD from Western Michigan University Thomas M. Cooley Law School in Lansing, Michigan, in 1999.
Steve has been in private law practice for over two decades, and his practice focuses entirely on Utah criminal defense and DUI defense. In the past twenty years, he has successfully handled over 2000 criminal and DUI cases—from simple misdemeanors such as drug possession and domestic violence to serious felonies such as aggravated assault, theft, reckless driving, financial crimes, public safety crimes, and defense of other violent crimes. Steve Anderson is a proud member of the Utah State Bar, Salt Lake County Bar, Utah Association of Criminal Defense Lawyers, the National Association of Criminal Defense Lawyers, and the National College of DUI Defense, and he has never received a bar complaint.
Attorney Steve Anderson
Salt Lake City, UT
DUI and Criminal Defense Attorney
To further his knowledge of DUIs and police procedure, Steve has completed the National Highway Traffic Safety Administration's (NHTSA) student and instructor courses for the Standard Field Sobriety Tests (SFSTs). He has also completed the Advanced Roadside Impaired Driving Enforcement (ARIDE) Course that many officers take.
Steve is well known in the legal community as a compassionate yet aggressive Utah criminal defense attorney who truly puts his client's interests first. Steve Anderson is highly knowledgeable and experienced in both DUI and criminal defense and has navigated just about every kind of criminal case. A quiet but heartfelt people person, he's confident but not showy. You'll never hear it from his lips, but he has been honored and praised by his colleagues. He's excellent at what he does, which is protecting the rights of citizens accused of crimes in Utah.
Certifications & Training
Bar Admissions
Utah (2002)
Awards & Recognition
Utah Association of Criminal Defense Lawyers
Board Certified Specialist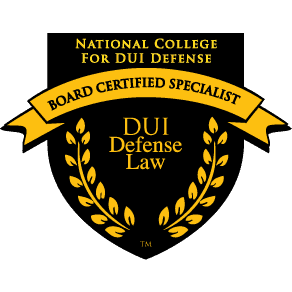 Get in Contact With Us
We Are Here For You
Locations:
SALT LAKE CITY
1445 East 3300 South
Salt Lake City, Utah 84106
ST. GEORGE
321 North Mall Drive #0-201
St. George, Utah 84790
Request A Free Consultation
We really want to hear from you!
Note: We only handle Utah cases. If you have a case or charge in another state, please contact an attorney who is licensed to practice law in that state.